While revising much of the plumbing throughout the cabin, I figured it was a good time to add a whole house water filter. Our well water is very high quality, but like most well water, contains some sediment and sand. Here is how we installed a whole-house water filter for our cabin well water supply.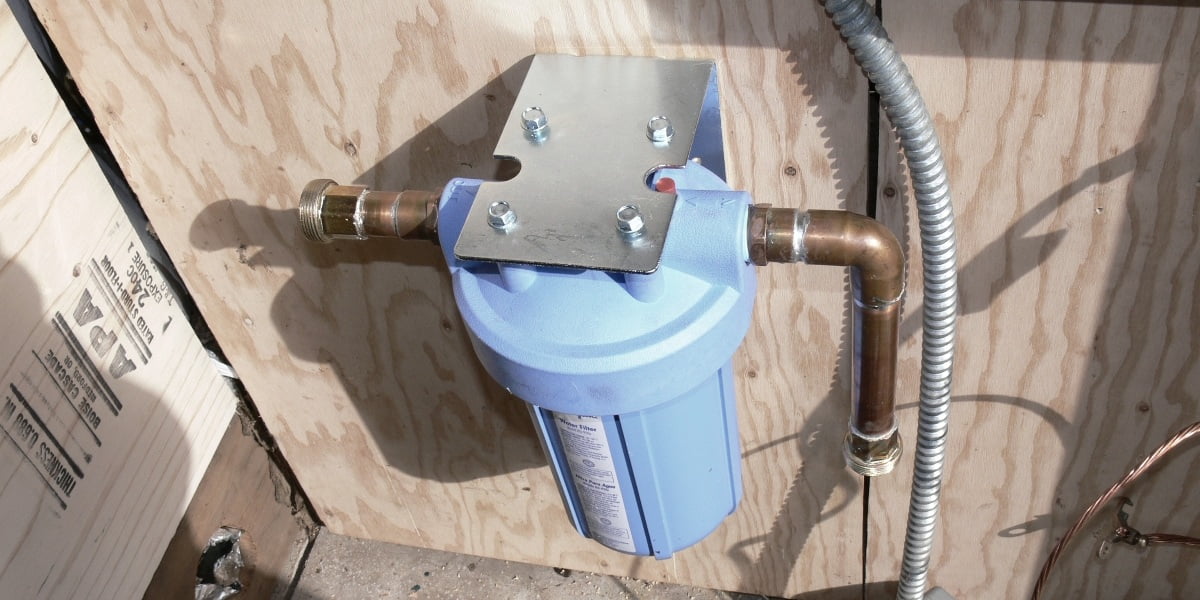 Step by step, how to install a whole house sediment water filter
Whole house water filter install: install, costs and what you need
Not only will the water filter remove most of this sediment and improve the quality of the water at the tap, it will protect many of the devices in the plumbing chain, including the hot water heater, the water softener, and all the fixtures and valves in the system. Whole house water filter systems also serve as an excellent pre-filter for reverse osmosis drinking water filter systems and can extend the life of the reverse osmosis system.
This is my installation of a whole house well water sediment filter inline on our 1″ house water main in the cabin.
OVERVIEW | How to install a whole house water filter unit to improve water quality and remove well water sediment
Steps Summary | How to install a whole house water filter unit to improve water quality and remove well water sediment:
SUPPLIES LIST | How to install a whole house water filter unit to improve water quality and remove well water sediment
TOOLS LIST | How to install a whole house water filter unit to improve water quality and remove well water sediment
STEPS | How to install a whole house water filter unit to improve water quality and remove well water sediment
IMAGE GALLERY | How to install a whole house water filter unit to improve water quality and remove well water sediment